With a four-day bank holiday (yippee) and a whole host of brilliant British celebrations taking place all over the country it's a great opportunity to get your kids immersed into a big slice of royal history in the making. From learning about the role of the monarch, designing crowns, to talking about the British flag and culture, the Jubilee celebrations are not only lots of fun but also a wonderful learning opportunity too.
If you're looking for some craft inspiration and activities that the kids will love, then we've got you covered. Here are 5 fantastically fun Platinum Jubilee activities and crafts that are sure to get your kid's (royal) seal of approval.
Easy Afternoon Tea and Cake Party
Victoria sponge, jam tarts, strawberry trifle and scones! There's nothing more delightful (whatever your age) than enjoying a traditional afternoon tea.  Whether you prefer cucumber or egg and cress as your sandwich filling of choice, placing an array of dainty sandwiches on pretty plates feels so fancy! To get that authentic afternoon tea vibe, cut off the crusts and then slice into little sandwich fingers. Kids can even use cookie cutters to create little bite-size sandwiches in lovely, unusual shapes too.
Add some homemade scones with lashings of jam and cream (or cream and jam depending on where you're from) or beautifully decorated fairy cakes. Arrange on little plates and set up in a shady garden spot to enjoy together. Serve squash in teacups and decorate the table with wildflowers in recycled jam jars. Invite the neighbours or just the teddy bears!

Add Homemade Flair to Your Celebrations with Brilliant Bunting
Does it get anymore brilliantly British than bunting? Draped across fences, wrapped around trees, mixed within the foliage it harks of traditional royal celebrations and of iconic street and garden parties. Why not get your craft on and let the kids make their own bunting for that extra special touch to celebrations at home?
There are so many options to choose that all are oodles of fun. Get the kids snipping away (we love scissors for giving those fine motor skills a good workout) with a selection of coloured fabric cut into triangle shapes. Staple, glue or stitch to string and simply hang in the place of your choosing.  Bunting templates to colour are easily printed and will keep avid artists busy creating their most creative designs or you could even try these nifty scratch art bunting kits from
Baker Ross
that are sure to add a perfect pop of colour to any celebrations.

Crown Craft Fit for Every King and Queen
A perfect activity for your own little king or queen. Making a crown is not only easy-peasy with even the most minimal of supplies but it's also royally good fun. If you're having a garden party or street party to tie in with the Platinum Jubilee celebrations, you could even get your little one to make homemade crowns for all your guests. Depending on your preferred crown style, you can go simple and cut your crown shape from coloured card or even use
paper plates
and adorn with glitter and stick-on jewels.
Fancy something different? If your little one would like a diamond tiara or minimalist crown style, then you'll love these glittery
pipe cleaner crowns
. Colourful pipe cleaners tied together can be shaped to make a wonderful headdress. This is perfect for boosting those fine motor skills and there's not a glue gun in sight! Simply thread colourful beads on to your pipe cleaners as you make your design. Voila!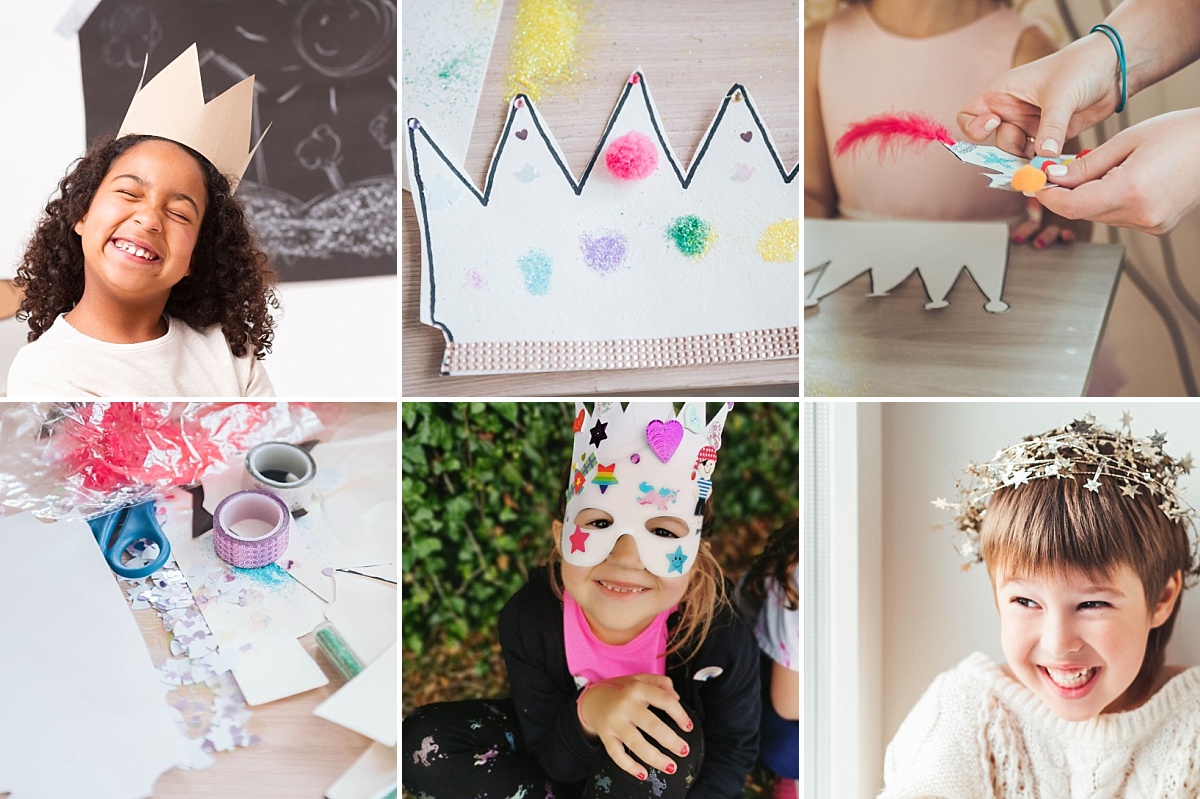 Souvenirs and Keepsake Gifts to Treasure Forever
Everyone loves to have a keepsake. Especially a home-made one. The Queen's Platinum Jubilee is a perfect opportunity for your kids to get involved in making some extra-special homemade trinkets and gifts for those they love.
Why not get your kids to
design their own coasters
with the Union Jack or picture of the Queen? They would be perfect for those street party drinks or for your afternoon tea table decorations.
Wearable gifts are always adored. Making charm bracelets from red, white and blue beads or dyed pasta are the perfect outfit accessory for any patriotic guest! Especially granny.
If you fancy something more challenging or have older kids then making 
Union Jack rosettes
for your family to wear as they celebrate would be the perfect touch for an extra special gift.
Want to keep it nice and simple? Everyone loves a picture for the fridge so check out these free printable
Platinum Jubilee posters
to colour or try these adorable
printable bookmarks
for the bookworms in your family.
These extra-special keepsakes are fun to make, keep the kids busy and are guaranteed to be treasured forever! Simply perfect!
Sensory Play = Fun + Education
We love to engage the senses when we're getting the kids involved in a topic or theme. Not only is it super messy fun (the stuff we really like) but it's oh so good for kids as they explore and investigate the world around them. The Platinum Jubilee is a great excuse to get creative and engage your children's natural curiosity; plus they'll get to learn loads of new things too!
Get them excited with a tuff tray filled with colours related to the Union Jack. Explore colour mixing, or create a colour scavenger hunt to match toys, cars or other red, white and blue objects in the house.
Host a sensory tray tea party with plastic teapot, cups and teabags in cold water and allow little ones to scoop and pour and serve to their hearts content. Don't mind a bit of mess? Then get them squishing and squelching around in goo to retrieve the stolen crown jewels or make some
Union Jack slime
to keep those little hands busy! The opportunities are endless! Not only is this brilliant for their motor skills it offers an opportunity to introduce new words, talk about the celebrations in a way that is more immersive and fun. Hooray.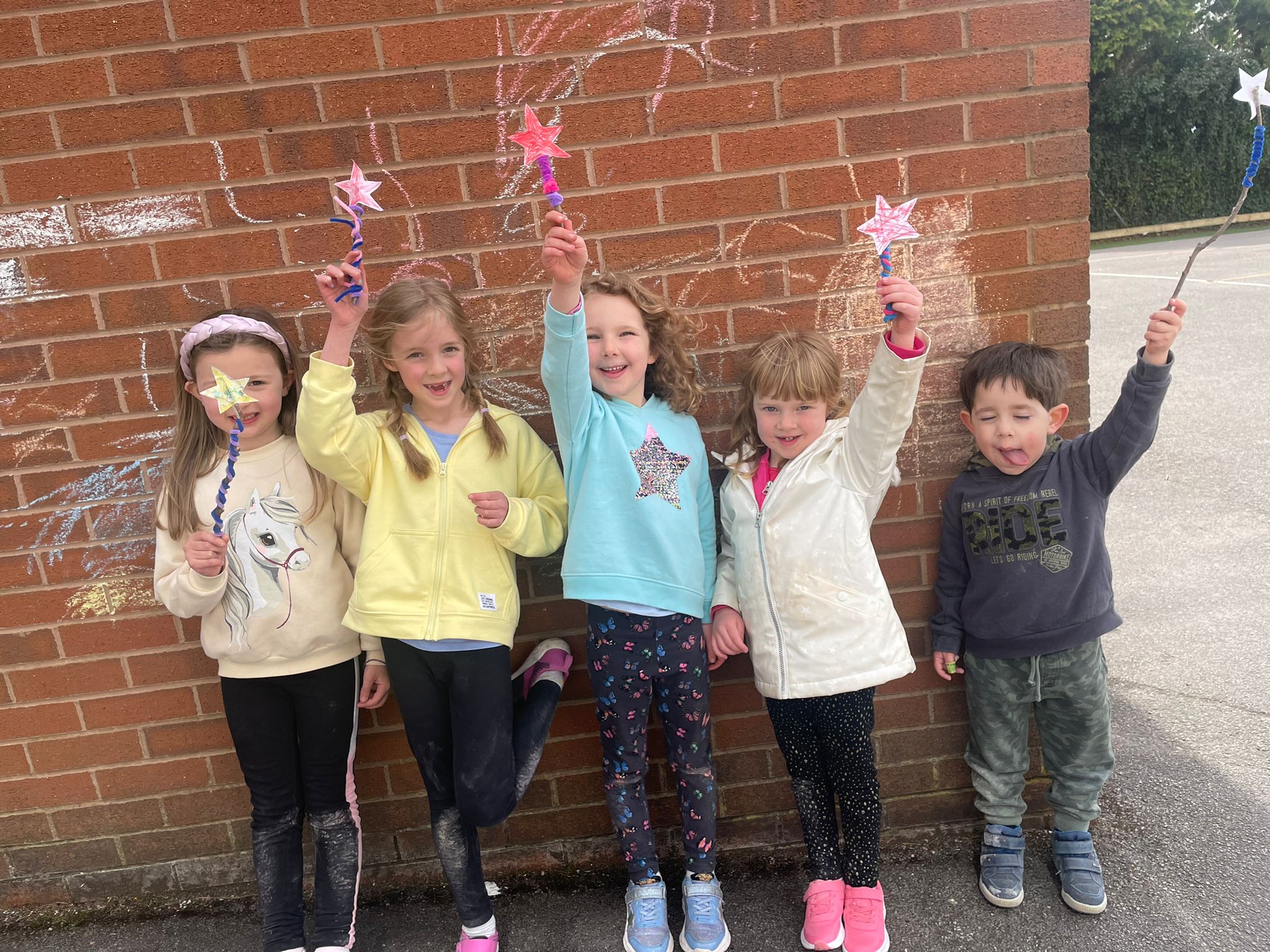 Whatever you decide to do or make this Platinum Jubilee, we hope these ideas help you to have a royally good time!
We'll be giving our half term holiday club, May Dayz, the royal treatment too with our jam-packed schedule of Jubilee crafts and royally good makes! Taking place at Moss Hey Primary School from Monday 30
th
May to Friday 10
th
June, it's a jolly Jubilee of fun designed to entertain every little king or queen – whatever their age. Why not
join us
?