With autumn's arrival and Halloween on the horizon, we've oodles of ideas to keep the kids busy this half term. Yes, we've plenty of treats and a few tricks (of the educational sort) up our sleeves, for kids of all ages.
Autumn is a special time of year to be outdoors.  A chance to connect with nature and thoroughly enjoy being outside whatever the weather. With warmer outfits on (or even waterproofs and wellies), autumn becomes a treasure trove of coloured leaves, conkers, and pinecones. We love it!
Our Halloween themed activities are designed to add a little spooky fun into the mix, and we are sure to thrill your little monsters (ahem), munchkins this October half term.
Don't worry, our Halloween fun isn't filled with fright, just lots of fun. It'll charm the socks off everyone from toddler to teen.  Want to know what to expect? Here's our eerie-sistable line up.  
OCTOBERFEST Will Be Going Practically Wild With a Focus on Fire
It's no secret that we love a campfire - is there anything more exciting or magical than being outdoors and enjoying the crackling sounds of the fire and campfire cooking fun? We'll learn how to make fires with flint and steel and try our hand at baking forest buns - and of course we'll be enjoying the obligatory hot chocolates and marshmallows that EVERYONE loves around the flames.
Fire brings a sense of outdoorsy adventure to our camps and sparks everyone's imaginations whatever their age. With a nod to Halloween, we'll be telling some (friendly) spooky stories and doing our all-time favourite sweetie hunts. We might be saying goodbye to the summer weather, but we are saying 'hello' to mud pie making, bug hunting, den building, tree climbing and leaf jumping! Phew. We can't wait to wrap up warm and enjoy it!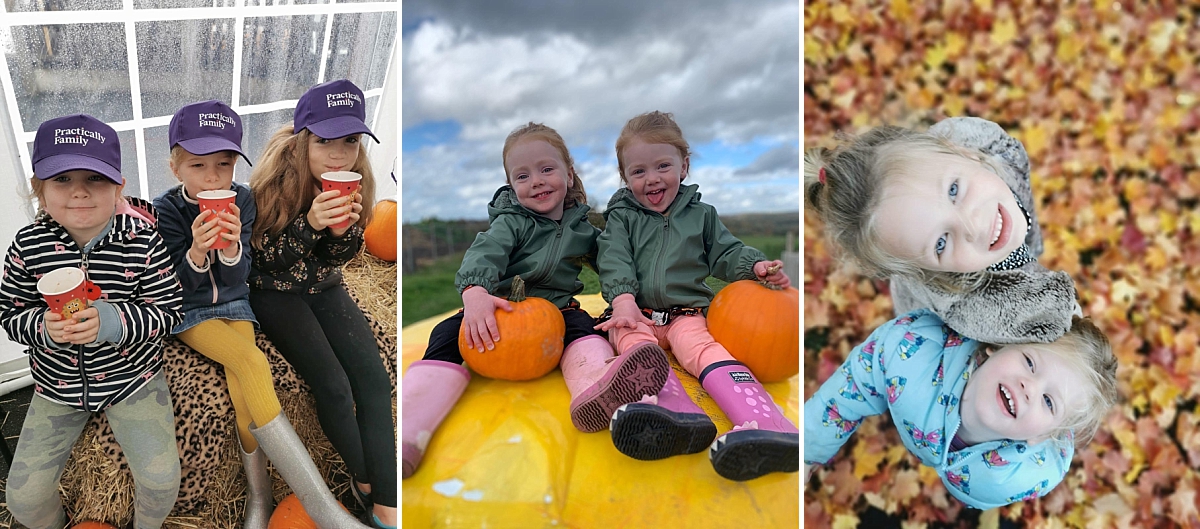 It's the Season for Lots of Hands-on-Creepy-Craft Fun!
We've added a little Halloween-y twist on crafts that the kids are sure to get a cackle out of! Whether they choose to make their crafts scary, adorable, or just plain silly, we've got a fa-boo-lous line-up of ideas to keep little (and big hands) busy this October.
We'll be collecting leaves to make painted vampire bats, making ghost garlands, DIY spiders webs, monstrous masks and other creepy crafts that can double as décor to bring home! We'll be tracing, stencilling, painting, and crafting galore. Of course, we'll be adding pumpkin carving to our crafty line up too!
It's going to be jam packed with hands on fun and guaranteed to get everyone into the spirit of the season.

Mysterious and Spooky, Altogether Ooky and a Little Bit Gloopy - Messy Fun!
That's right we'll be plunging our hands into into all the ooey gooey stuff that gets everyone grinning from ear-to-ear. It's scarily good messy fun with that all important yuck factor!
Glitter glow in the dark slime, ectoplasm, fluffy foam, or scented slime we've got the most delightfully disgusting gunk and gunge to keep everyone happy -erm eye-ball slime anyone?
With fizzing potions and gunk galore, this is sensory science-y fun that you'll be glad not to do at home! (Oh, how we love those teachable science behind the slime moments).
Leave the mess (and the eurghs) to us!

Hallowscream if You Want to party!
OCTOBERFEST Halloween party is on the 29
th
October!
There's no better way to celebrate this Halloween with our spooky-not-scary Halloween bash!
It's a frightfully fun way to get into the party spirit. Dig out your fake fangs or grab your witch's broomstick and dress up in your best scary or silly Halloween costume! If you've got it, HAUNT it!
Our devilish disco might see you ghost-busting some moves or showing your best spooky street dance.  We've spooktacular games, ghoulish glitter and so much mwa ha haaaaaaa in store!
It's the best way to celebrate this spooky season. It's going to be a Hallow-scream!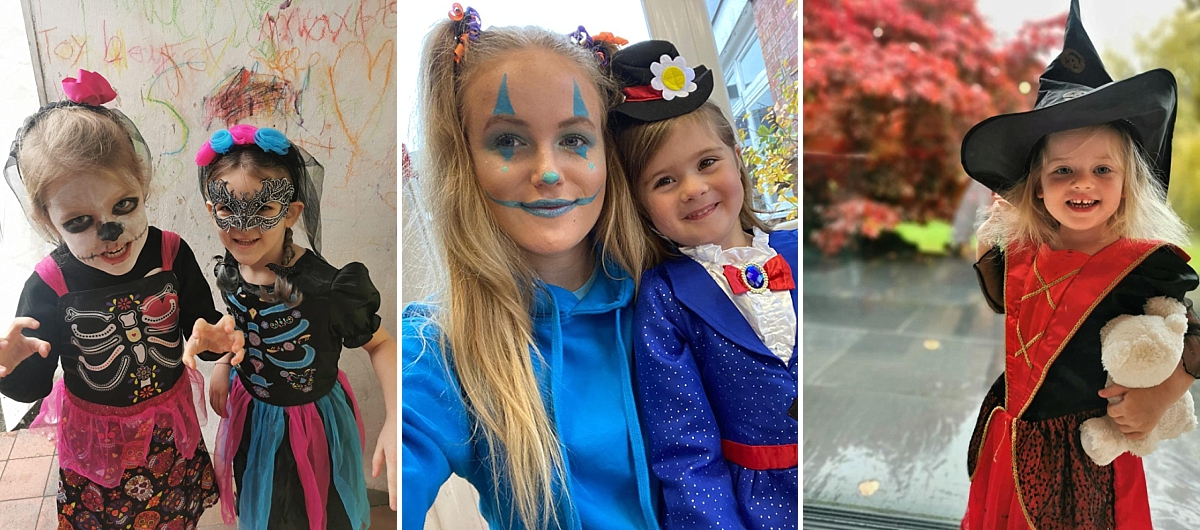 Okay we admit it, OCTOBERFEST is the scarily easy way to guarantee your kids have a blast this half-term. If all this sounds spellbindingly good, don't wait - get over to
Practically Family
to book now!